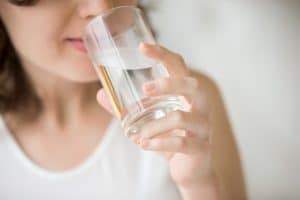 Hello guys, welcome to another blog's entry. Today I want to talk about saliva. It sounds gross at the beginning for some people but hear me out. This liquid is more important for your dental health than you think. So producing more saliva is actually very good for you. That is why today I will give you some tips on how to produce more of this body fluid.
In case you did not know why saliva is so important is mainly because of two reasons. Reason number one being that it keeps your mouth hydrated, which is good to preserve good health on teeth and soft tissue like gums. The second reason is that this liquid actually contains microorganisms that battle bacteria and protect your teeth from diseases. A dry mouth will only cause trouble if you do not have enough saliva.
How to produce more saliva?
To produce more saliva you have to ingest lots of liquid. This means that drinking your 8 glasses of water daily is a must. Additionally you have to eat fruits and vegetable to keep your body well nourished. A balanced diet will assure that your body will function correctly naturally and you will keep a god dental health.

Finally avoid consuming too much sugar and alcohol. Those two tends to dehydrate your body fairly quickly and that is bad for saliva. On the other hand, habits such as smoking tend to cause a direct impact in your mouth, it can dry it too. So if you are a smoker, try to tone it down or quit it completely.
To know more about the subject ask your dentist. And if you are looking for good prices in dental in Tijuana Mexico come to us at Dental Solutions Tijuana. We have excellent prices and quality for dental treatment in Mexico!