Having imperfections in your teeth lowers your self-esteem and prevents you from smiling confidently. Veneers are a fantastic option if you have teeth that are chipped, broken, or discolored. Visit our dental practice in Tijuana, Mexico, to have our expert dentists repair your smile with high-quality porcelain veneers.
What are dental veneers and how do they work?
Veneers are thin porcelain or resin shells that are custom-made and glued to the front of the teeth with a specific adhesive.
The goal of this dental procedure is to cover tooth surfaces like a cap, concealing defects, stains, and other flaws and resulting in a whiter, brighter, and more appealing smile.
Veneers are a highly effective treatment; they can provide fantastic results in a short amount of time, and they can last for up to 15 years with good care. This procedure is suitable for you if you want a flawless smile in the shortest amount of time feasible.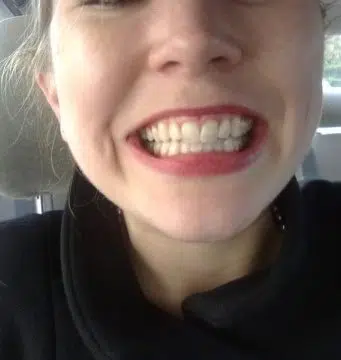 How is the procedure to place dental veneers?
Veneers are a straightforward and fast process that may be completed in only two sessions if the teeth to be restored are not severely damaged. If there is any issues with the teeth's function, your dentists will need to solve them first; this might entail root canals, fillings, or reconstructions.
Veneers are generally used on the front teeth since they are a cosmetic technique rather than a remedial one. Dental crowns will be the finest option for restoring molars.
If you haven't had any previous procedures, your dentist will take an impression of your teeth at your first visit so that each porcelain veneer may be custom-made. We will be able to create a digital smile design using our cutting-edge technology equipment so that you can view the alterations and agree with your doctor on the outcomes you desire.
The tooth will be prepped for the veneer during the second session by removing a little amount of enamel, roughly half a millimeter. This will create a rough surface that will aid the adhesive's operation and level out the surface. The veneers will next be glued into place. It's vital to keep in mind that veneers are not removable and are a permanent procedure.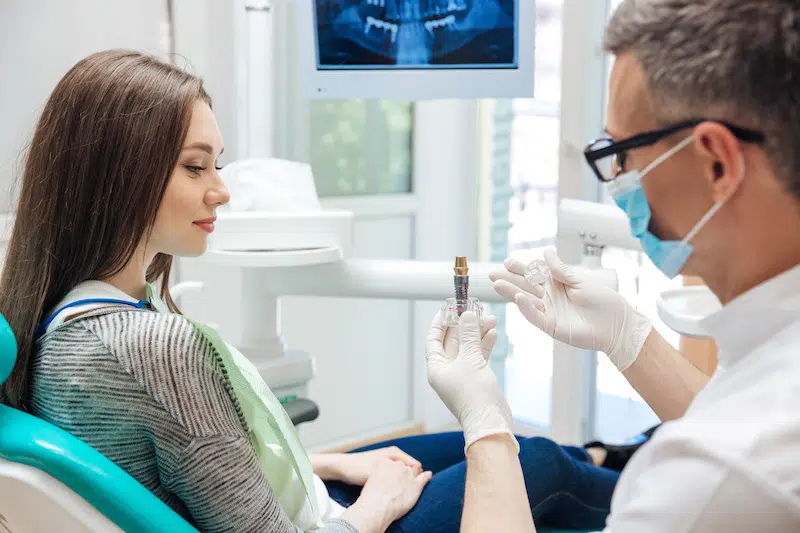 When are dental veneers recommended?
Veneers are one of the most popular cosmetic dental procedures because they allow for a complete restoration of the smile's appearance through a simple process with excellent long-term outcomes.
As the primary goal of this procedure is to improve the appearance of the tooth rather than to repair functional issues, if there is substantial damage, your dentist should repair it before installing the veneer or recommend another treatment option.
If you meet the following criteria, you may be a suitable candidate for porcelain veneers:
You have teeth that are chipped or broken.

 Your teeth are discolored.

You have gaps, overcrowding, or misaligned teeth and don't want to go through another sort of treatment that would take longer.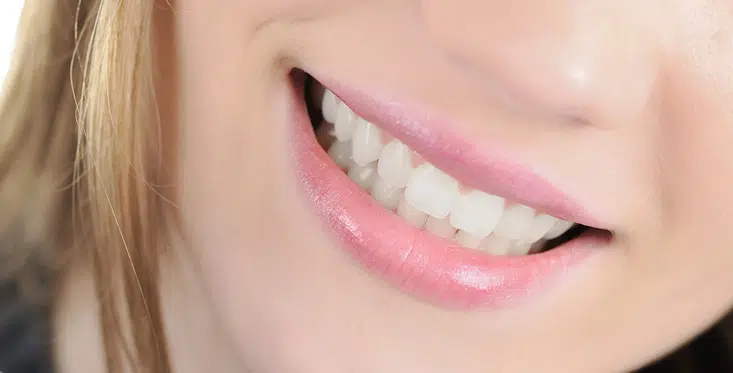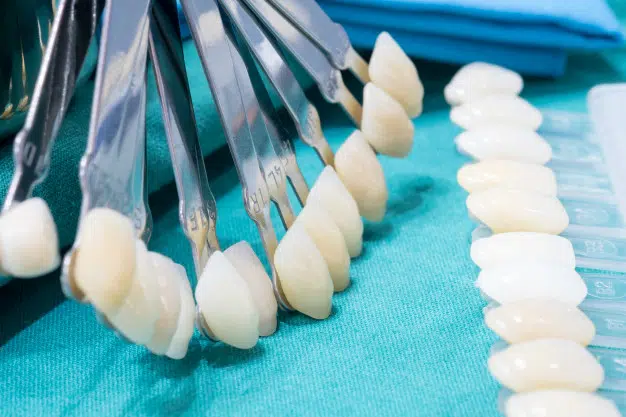 Patients who want this sort of dental work must satisfy the following conditions because it is a technique aimed at creating cosmetic results:
Having good overall oral health, which includes no major damage to existing teeth or gum disease.

Have teeth that are substantially aligned.

In situations where the misalignment is more severe, veneers will not be sufficient to correct the condition, and your dentist will advise you to begin orthodontic therapy to minimize the damage.

The teeth that will be repaired must have enough enamel and be free of root problems.

To keep the veneers in good condition for longer and minimize difficulties, the patient must have a good dental hygiene.
Finally, it is important  that the patient doesn't grind their teeth, since this might damage the porcelain. Before beginning any dental procedures, one of our dental professionals will perform a deep evaluation of your mouth to check whether this is the right course of action for you.
Some reviews of our Dental Work in Tijuana, Mexico​
"I thought everything was great. Naturally, I was a little skeptical, I drove down from Oregon and I just didn't know what to expect, but after getting here and talking with everybody I can honestly say I had a better expérience than I had with any of my dentists in Oregon in the past 10 years."
"I'm very happy, everything came up perfect and no significant hiccups.
Way better than US dentistry, hands down. ​"​
Dental veneers' advantages and applications
A beautiful smile may significantly boost self-esteem and make individuals feel more comfortable with themselves and others. That is why this treatment is so beneficial. These are some of the advantages of dental veneers, in addition to the ones already discussed.
Veneers offer absolutely natural-looking results as each tooth is covered perfectly hiding flaws and defects without changing its form.
For normal teeth, placing porcelain veneers doesn't involve a complicated procedure. Although the enamel must be polished, it is a simple procedure when compared to the treatment for dental crowns. Furthermore, the procedure is quick and painless, and you may start enjoying your new smile as soon as you leave the clinic.
The veneers are made of materials that are compatible with soft tissue and will not harm your gums in any way. To keep your mouth healthy, though, you'll need to practice proper oral hygiene.
Veneers can last for more than 15 years if properly cared for. If it breaks or falls out for whatever reason, your dentist can quickly replace it with a new porcelain veneer.
These are the most common applications for dental veneers:
Repair damaged teeth

: Veneers can be used to conceal and repair the appearance and function of cracked, chipped, or fractured teeth.

Filling dental gaps

: Veneers can be used to cover gaps between front teeth that are widely separated, making the smile more attractive.

Correct the shape of the teeth

: a veneer can restore the look of a tooth that is too short or has a hump.

Enlarge teeth

: A veneer can extend a tooth and alleviate this problem, which is great for restoring gummy smiles produced by too tiny teeth.

Whiten teeth: Dental veneers can brighten your smile in severe circumstances where a bleaching laser treatment or gel is insufficient.
Types of dental veneers
Veneers are made of a variety of materials, but the most common are porcelain or composite material; we only use these at Dental Solutions Tijuana, Baja California.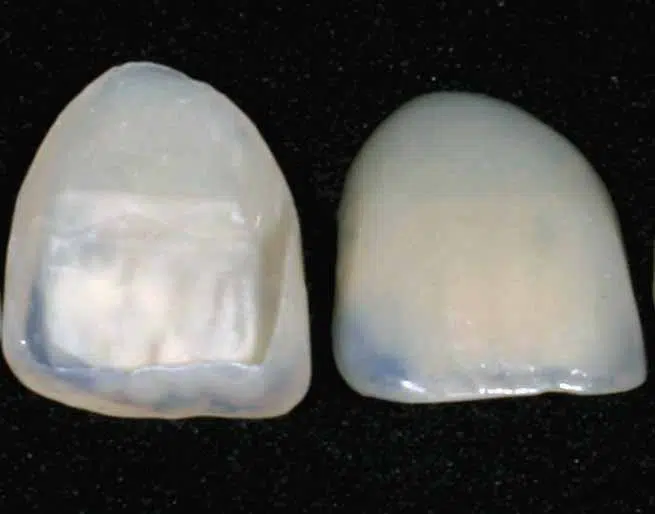 Porcelain veneers: They are the most durable and of the best quality. They are made from the patient's biting impressions using porcelain or ceramic. Porcelain veneers are currently as thin as a contact lens, so there is no need to modify the contour of the tooth; this means that the tooth retains its natural shape beneath the veneer. We can create porcelain veneers in just 72 hours in our practice in Tijuana, Mexico, for a considerably lesser cost than dental facilities in the United States or Canada.
Zirconium veneers: Zirconium is an extremely strong substance used to create dental implants and crowns, may also be used to make porcelain veneers. Although it is not commonly used for veneers, this material has a very natural appearance.
Composite Veneers:  These, unlike porcelain veneers, are made of a highly hard resin that is immediately applied to the tooth and then shaped by the dentist to get the desired results. As the piece doesn't need to be produced in a dental laboratory, placing a composite veneer is quicker. Composite dental veneers, on the other hand, are less durable than porcelain veneers.
Implant dentistry in Tijuana
To repair your smile, come to Dental Solutions in Tijuana, Mexico. At our clinic in Tijuana, Baja California, we will provide you with a specific treatment plan to restore the beauty of your smile. In Dental Solutions, we are members of the American Dental Association, and our cosmetic dentistry staff provides you with high-quality procedures so you may have the smile you've always wanted.
Contact us right now if you want to learn more about our porcelain veneers rates or if you have any queries regarding the treatment. We will be pleased to answer any questions you may have and to welcome you to Mexico so that we can provide you with the greatest dental treatment and make you feel at home.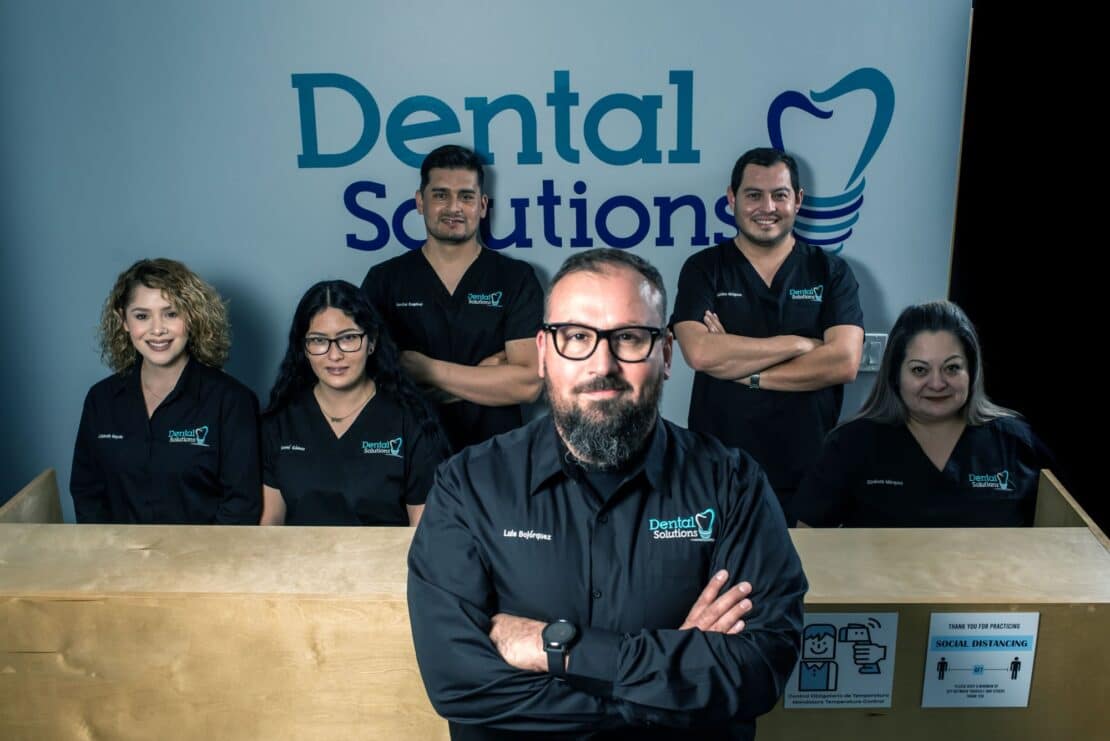 Crowns & Veneers
| | | | | | | | | |
| --- | --- | --- | --- | --- | --- | --- | --- | --- |
| Metal / Porcelain Crown | $180 | | | | | | | |
| Full Porcelain Crown | $450 | | | | | | | |
| Zirconia Crown | $450 | | | | | | | |
| Veneer (Porcelain) | $380 | | | | | | | |
| Bridge | $180 p/tooth | | | | | | | |
CONTACT US FOR A FREE QUOTE​
Please note that this is not an actual appointment, but a request for one.
We will contact you for a confirmation shortly after. Thank you!