Our dentists at Dental Solutions Tijuana are regularly taught to master new techniques of orthodontics and smile design, such as Invisalign braces. Our goal is to provide you with the finest and most contemporary treatments so you may have a flawless smile. If you want to straighten your teeth and improve the appearance of your smile, but you want a treatment that is both discreet and effective, Invisalign may be the right choice for you.
What is Invisalign and how does it work?
Invisalign is a first-class orthodontic treatment that allows you to straighten your teeth and obtain a perfect occlusion without sacrificing your aesthetics. Invisalign is mostly used for aesthetic purposes, but because to technical advancements, it can cure practically any orthodontic disease.
These transparent aligners, often known as invisible orthodontics, are totally custom-made for each patient. It's a detachable approach that doesn't involve any brackets or metal pieces, making it practically undetectable to the naked eye.
Adult patients who wish to improve the appearance of their smile without having to wear a visible dental device can consider these aligners. Teeth can be straightened in less time using Invisalign depending on the situation of each patient.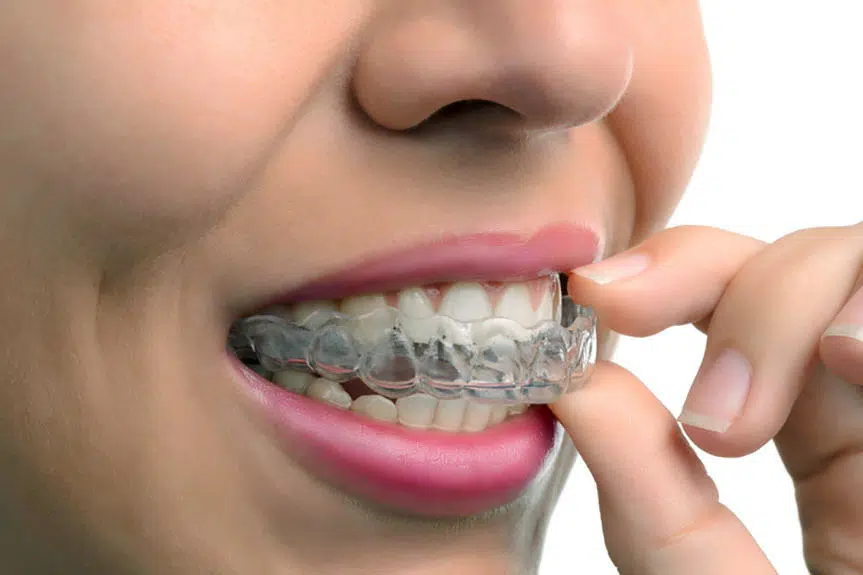 How to know if you'd be a good candidate for Invisalign?
Invisalign technology has advanced significantly over time, allowing it to solve practically all dental issues that would normally need the use of other forms of braces.
Transparent orthodontics may cure a variety of issues, including misplaced teeth, crowding, diastemas, inappropriate occlusion, bite issues, and more.
The most important factor to consider when determining whether or not a patient is a good candidate for this treatment is the patient's capacity to wear the aligners for as long as the dentist specifies in order to get the desired outcomes in the period allotted.
As a result, Invisalign is usually advised for adult patients; metal braces are used in children and teens since they are not removable and the treatment may be more easily controlled.
Your orthodontist in Tijuana will be able to assess if this dental technique is the best option for you or whether you would be better off with another type of braces after a deep evaluation.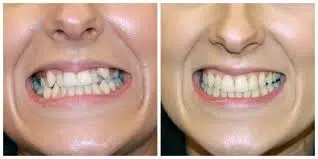 Invisalign vs. conventional braces: what's the difference?
Despite the fact that metal braces and Invisalign can accomplish the same outcomes, the two procedures have a lot of distinctions.
There are no fixed metal pieces or other materials used with Invisalign. Instead, it makes use of a translucent plastic tray that can be removed.
Although the splint should be replaced every two weeks, the patient may take the aligners home with them, change them as advised by the orthodontist, and only visit our Tijuana dental clinic once every two months.
An orthodontic study, x-rays, and a virtual 3D model of the bite are used to create the trays for each patient. You may see the results even before the surgery begins thanks to this technology.
Even if no permanent pieces are necessary, the dentist may decide that tiny composite attachments should be put on some teeth to enable precise motions that the splint alone is unable to do.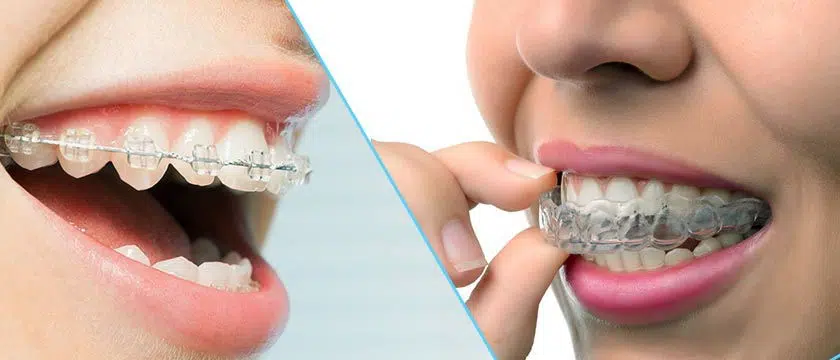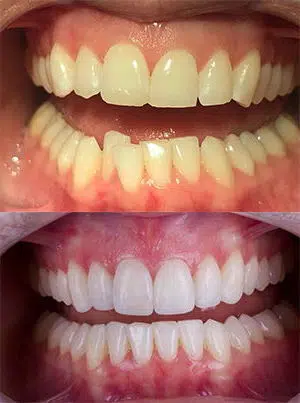 Advantages of Invisalign treatment
Invisalign may be used to treat aesthetic and restorative dental issues in the same way that conventional braces can.

As the clear aligners are removable, patients have more freedom to eat anything they want.

Plaque and germs will not stick to the fixed components on the teeth, allowing for better dental hygiene. Patients may brush and floss without any difficulty after the splint is removed.

With Invisalign's virtual program, you can see exactly what the treatment will look like and how long it will take to get there if everything goes according to plan. The micro-movements that must be made to create the plastic trays are calculated using the same program.

Unlike metal brackets, the trays do not create any wounds in the mouth's soft tissue. Additionally, as the aligners are totally custom-made, the process is less painful and uncomfortable.

For individuals searching for a discreet treatment option, Invisalign is one of the greatest options. The trays are made of a totally translucent material that makes them practically undetectable.
Some reviews of our Dental Work in Tijuana, Mexico​
"There's a lot of conversation about how dentists in Mexico are less expensive, and not enough about how good they are.
They're trully astounding. These dentists and staff are the best I've ever experiencied. "​
Michael, Washington
What is the procedure for Invisalign?
Teeth alignment with Invisalign is extremely different from traditional braces, so if you want to ensure that you get excellent dental work and the results you want, you need to see an expert with vast knowledge in this field, such as our Tijuana dentists. This is how your teeth will be aligned using this procedure.
Your orthodontist will conduct a study, take x-rays, and take impressions of your bite at your initial appointment in order to design a treatment plan that is tailored to your specific needs. We have all of the medical equipment at our Tijuana clinic to do tests and examinations in the same visit.
The dentist will create a 3D model of the bite and design each of the trays that will be used during the process using specialized software. You'll know how long the treatment will take and how many sets of aligners you'll need at this stage. 
The prints, digital 3D model, and aligner design will then be sent to the Align Technology headquarters, where they will be manufactured by professional specialists. Your clear braces will arrive in our office in approximately a week.
At your next appointment, the doctor will place your first aligners and provide you with all of the necessary instructions to ensure that the process goes well. We will also give you the rest of your trays so that you may replace them as directed. Every 14 days, a new aligner must be placed; it is important not to insert the new aligner before the specified period, since this might jeopardize the entire procedure.
Once every 6 to 8 weeks, the doctor will conduct a checkup to ensure that the process is going smoothly. This is a huge benefit for our American patients who travel to our Tijuana location since it means fewer checks and less driving.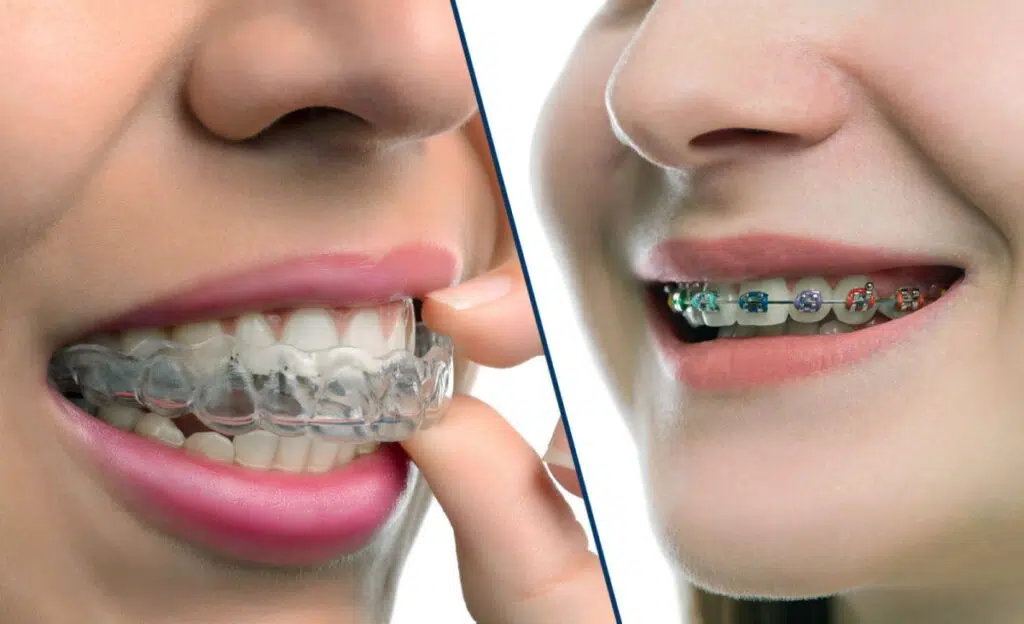 It is critical to understand that the patient must follow the orthodontist's recommendations and use the dental appliance as directed in order to get the desired outcomes within the time frame. Failure to follow the guidelines may cause delays or need the purchase of a new pair of aligners, increasing the treatment's cost.
When you've finished with the last trays, you'll need to wear retainers to keep the teeth from shifting back to their original position. Depending on the circumstance, Invisalign treatment might last anywhere from 12 to 24 months. You will have the smile that you have always desired at the end of the procedure.
Advice on how to use aligners to get the results you want
The transparent braces must be worn for at least 22 hours each day for the treatment to be successful.

While eating, you must remove the tray and wash your teeth.

When brushing, cleanse the tray to prevent bacteria from accumulating.
Invisalign should be changed every 14 days or as directed by your doctor.

Don't forget to go to your dental appointments, as the efficacy of the treatment is heavily reliant on the dentist's feedback.

After the therapy, wear your retainers. Only then will you be able to keep your smile as lovely as you desire.
Start your Invisalign treatment with us in Tijuana, Mexico
At Dental Solutions Tijuana, we provide high-quality dental treatment so you can have a beautiful smile and good oral health thanks to our skilled dentists. We offer you state-of-the-art orthodontic procedures at the most competitive prices.
We have everything you need in our modern facilities to provide you with the first-class service you deserve, not just in orthodontics but also in implant dentistry, restorative dentistry, and aesthetic operations.
Contact us right now to set up an appointment and learn more about the operation and treatment costs. We are the most cost-effective way to get high-quality dental services. We will be delighted to welcome you to Tijuana and begin the process of creating your ideal smile.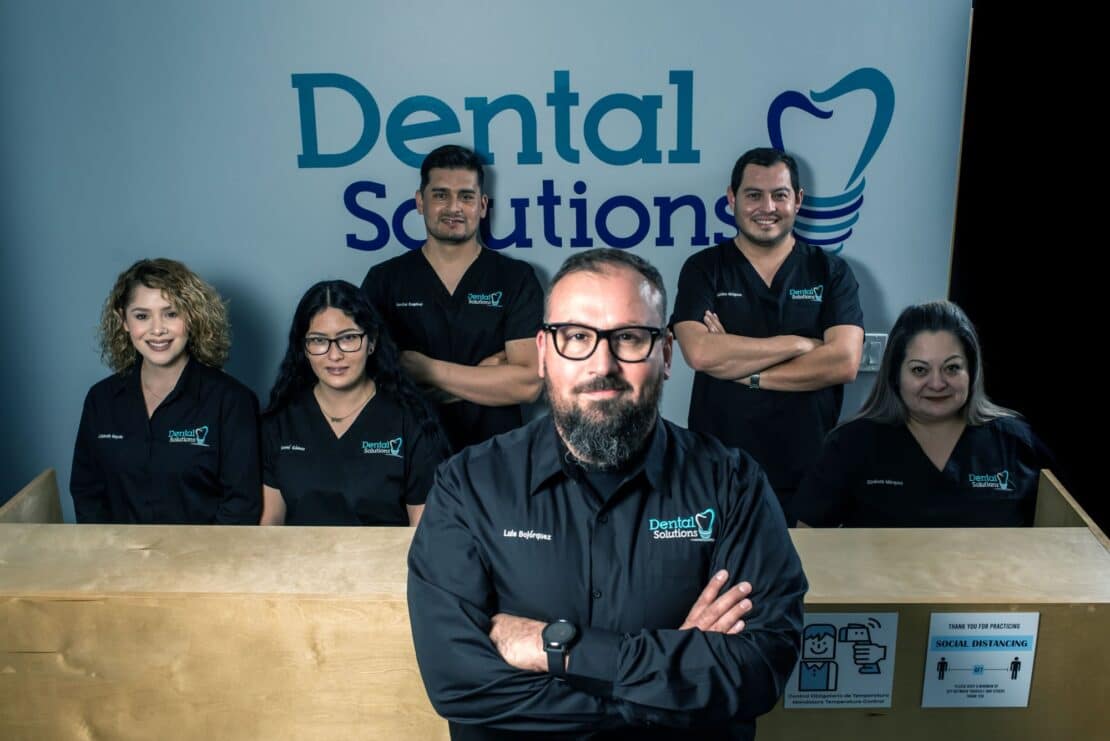 CONTACT US FOR A FREE QUOTE​
Please note that this is not an actual appointment, but a request for one.
We will contact you for a confirmation shortly after. Thank you!