Invisalign has taken the world of dentistry by storm. Many patients wish to get braces, but they feel self-conscious or ashamed that everybody is going to see those metal wires coming out of their mouth. With these new aligners the game is changed forever because they are invisible, no one can tell that you are using braces. You can get a beautiful smile without looking like you have a hardwork store in your mouth!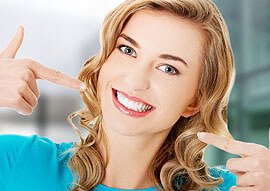 What makes your smile beautiful, healthy and attract is de symmetry of your teeth. Aligners help correcting any bite problems and crooked teeth. Usually the patients have to wear braces to solve all these problems for at least a year. Because that is such a long time to use braces, invisible aligners have become so popular among patients and nowadays it is so much easier to get. Let's see how they exactly works
How Invisible aligners works
It all starts with the initial consultation. The dentists will first evaluate the patient's mouth using scans and x-rays to see how exactly they bite and pin point any cooked teeth. Keep in mind that not any dentists can do invisalignright off the bat, they have to be certified to do this treatment. They need all the right equipment and knowledge to produce this masterpiece of alignments. Ask your dentists if they work with this kind of aligners.


After the evaluation, they can take the impressions to make the invisible aligners. They have to be custom made to fit tight on the patient's mouth. This is important because in a year of treatment they have to wear 24 aligners that they have to change every two weeks until they complete the procedure. They have to fit comfortably and have to look good and imperceptible, besides doing their work fixing their teeth and protecting them.
As stated above, the dentists will hand over 24 invisible aligners that will correct the patient's teeth. It is very important that they follow every instruction and keep returning to the dentists to check progress. One of the advantages of these aligners is that they can come off easily and like mouth guards so the patients can interchange them at home.
Keep in mind that after completing the treatment you do have to use retainers to keep the teeth in place and finish shaping up that sexy smile.
Benefits of using invisaligns
There is so many good things that can be said about using invisible aligners. The easiest one hast to be that they look so aesthetically pleasing because nobody will tell that you are using aligners. They are really transparent that your confident will skyrocket after you see how much your teeth change over time.
Another plus is that by correcting the bite, it can eliminate any pain and stress in the jaw. This is really helpful to get rid of overbites and underbites that can grind the teeth and create many problems. But one of the best things about invisalign must be that they can be changed at home every two weeks and you do not have to go to the dentists to adjust them at all.
Schedule Your Appointment Today!
And get an exclusive discount up to 4% of the total cost
Calle Once 8691, Tijuana, Mexico