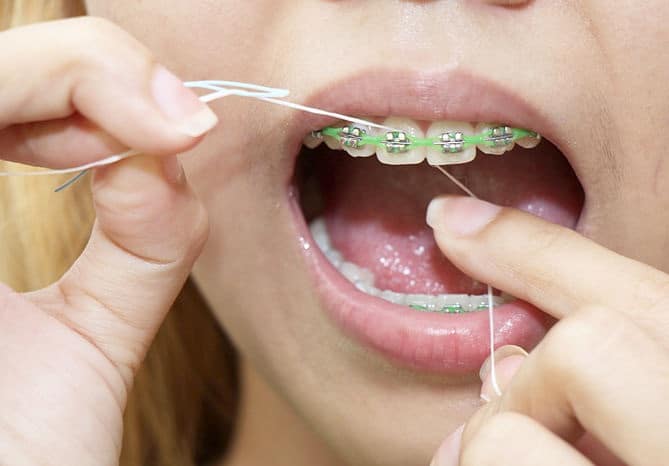 Hello friends, welcome once again to our humble blog. Many patients constantly ask me how to have better dental hygiene. The minimum you have to do we have explained many times in this blog. However, we will give you a brief review in case you don't know. So if this topic interests you and you want whiter and healthier teeth, keep reading.
Speaking of the blog, don't forget to leave us your comments below with your suggestions and thoughts. Let us know what other topics you would be interested in knowing or if you want to make an appointment. We love reading and improving thanks to you guys. Thank you for continuing to read week by week, it helps us to grow. Now without wasting time let's continue with today's topic.
Bases of good dental hygiene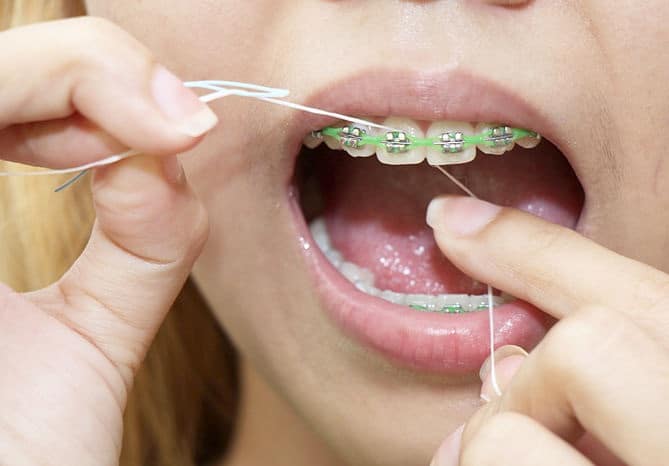 Good dental hygiene starts with your habits at home. One thing you should know is that you should brush your teeth at least 3 times a day. Use a soft bristle brush to carefully brush your teeth. This way you can brush carefully without worrying about damaging the enamel on your teeth. You also won't have the risk of cutting your gums.
After brushing your teeth, use dental floss to clean between your teeth. In these areas it is very difficult to clean only with the toothbrush. Since food scraps get stuck there, flossing makes this part of the cleaning easier. If you do not clean in this area, the remains of food spoil and can cause dental problems and diseases.
Finally use mouthwash to rinse your mouth. With this you guarantee the cleaning of your mouth and your teeth of what is left of the remains of food along with bacteria and germs. If you use antiseptic mouthwash you will have a more hygienic and disease-free mouth. The best time to clean your teeth is after every meal. Apply this routine every day and your teeth will look wonderful.
How to improve your dental hygiene
Now, if you want to take that extra step to improve your dental hygiene, you should know that it requires discipline. Since it is not only a good brushing technique, but habits that you build over time. We will see below which are some of the simplest that you can apply in your routine. So you can start taking care of your teeth today to avoid future health problems.
Eat better
Eating well is part of good dental hygiene. What you eat has a lot to do with your teeth. If you consume enough vitamins and nutrients you will have a prettier and stronger smile. That is why we always recommend eating a balanced diet with proteins, vegetables, fruits and carbohydrates. Remember that everything in excess is bad, even when it comes to fruits and vegetables.
If you want a list of foods that are good for your teeth, we recommend milk, pears, and apples. This is due to the calcium and vitamins in fruits. They will make your teeth stronger and appear whiter. On the other hand, we can also recommend foods that are bad for your teeth, such as sugar and fat.
This is because they deteriorate the enamel on your teeth and do not help produce saliva, which is important. In turn, soft drinks and sweets are also bad, so reduce your consumption. We don't want you to give up the foods you like, but we do want you to be moderate. The key is balance and not overdoing it with these delicious meals.
Leaving bad habits
Getting rid of habits that damage your dental health is important too. Do not succumb to vices such as alcohol and cigarettes as they do a lot of damage to your teeth. We recommend trying to live the healthiest life you can for the sake of your teeth. Exercising and drinking lots of water also helps your dental health as they improve blood circulation. In case it is difficult for you to give up these vices, you can try chewing gum to replace them as long as it is without sugar.
As we said before, the key is in balance. Coffee is delicious too, but too much stains your teeth. That is why you must adjust the number of cups you drink per day. If you want to know how many cups of coffee are needed per day, one is more than enough. More than that is bad for your teeth. Another bad habit that we recommend to stop is that of biting thread, it can break your teeth or chip them.
Going to the dentist is mandatory
No matter how much you take care of your teeth at home, you can never have good dental hygiene without going to the dentist. That is why we recommend one visit a year, better if there are two, for check-up and cleaning. This way your teeth will stay healthy for longer. Dentists are the only professionals with the right knowledge and tools to properly clean your teeth.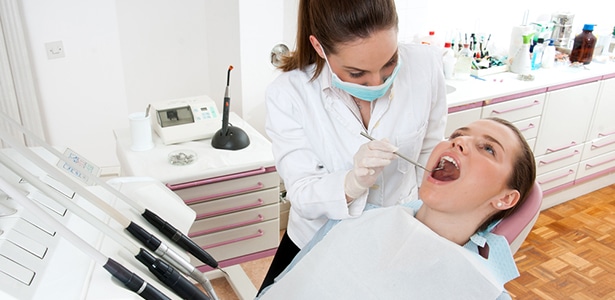 Many patients report that they do not go to the dentist annually due to ignorance, which as of today they have no excuse. Others refer that due to lack of budget, here we can help you save money on dental treatment. That is why we invite you to come to Dental Solutions Tijuana in Mexico. You can save up to 50% on dentists by coming to our dental clinic. In addition, the consultation is totally FREE.
Making an appointment is extremely simple, you can call us at the phone number you see above or write to the chat. Remember that we will only attend during office hours, if you want a faster contact we suggest the contact form. When you fill in your information, we will send you a quote to your email and then you can schedule your appointment. Our patient coordinator will kindly assist you.
We have the best dentists in the city, as well as very modern facilities. We serve audiences in English and Spanish, so you won't have to worry about communication. We have any dental treatment available with the best specialists. The best part is that the costs are much lower than in the United States and Canada. That's it for today guys, I hope you take care, see you next week.