Only a few decades ago, extraction was the only option for treating an infected or severely damaged tooth; however, owing to modern dentistry, these teeth may be healed with an endodontic treatment, commonly known as root canal.
This surgery allows the tooth to regain function and appearance without having to be pulled; the greatest part is that it has outstanding long-term benefits, enabling the tooth to be preserved for a lifetime with proper care. Our root canal specialist, Dr. Bojorquez, will decide if you are a candidate for this therapy and restore any damaged teeth at our Tijuana dental facility.
What is a root canal procedure?
When a tooth's pulp gets infected or enlarged, producing discomfort or abscesses, the tooth root must be treated to fix the condition and prevent tooth loss. Endodontic or root canal treatment is the name given to this procedure. It's a simple treatment that will help you keep your natural teeth' look and function.
The main goal of this surgery is to remove the tooth's pulp if it has been injured or diseased. If the pulp of a tooth becomes infected, it can cause a lot of discomfort and lead to abscesses at the root's end, which can cause serious jaw bone damage. In order to avoid serious repercussions, the infection must be treated as soon as possible.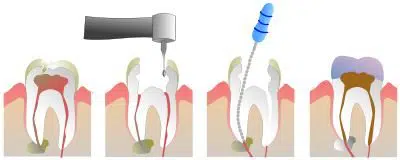 The endodontist must remove the infected pulp and clear any pus deposits that have developed on the gums during the surgery. The tooth is filled with a specific substance after it is empty and clean. This way, you may save the tooth, avoid bone deterioration, and get rid of any aches and problems.
When is it required to get a root canal?
Root canals are performed on teeth with diseased or dead pulp. Cavities that have gotten too deep, abscesses caused by infections or trauma, tooth fractures, gum disease, and even improperly fitting crowns or bridges can all cause this.
By receiving dental care on time, your dentist will be able to address the problem while it is still feasible. You won't have to worry about needing a dental implant or other surgeries to repair a missing tooth if you prevent it from falling out.
At Dental Solutions Tijuana one of our dentists will evaluate your mouth and the problematic tooth on your first appointment to see if you're a good candidate for root canal surgery. If the infection in the pulp has damaged the outer layer of the root, or if the patient has suffered a vertical fracture of the tooth, this treatment is not possible.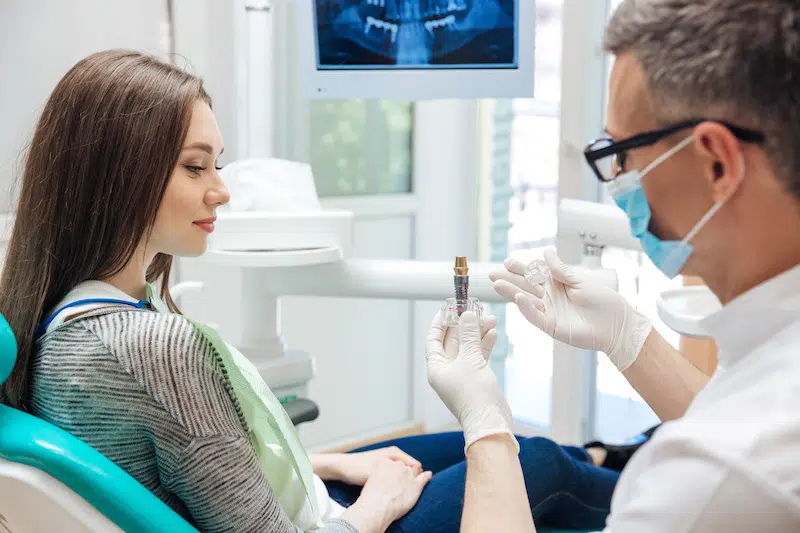 Your dentist will take x-rays of your mouth to examine the condition of the tooth root. We have all of the necessary equipment at our clinic to do x-rays and CT scans during your visit. Call us to schedule an appointment if you are experiencing continuous discomfort or chewing pain, swelling, sensitivity to heat or cold, or a fever.
How is the procedure done?
To comprehend the endodontic procedure, it is important to have a basic understanding of tooth structure. There is a compartment inside each tooth that houses the root canal system and the pulp (that is the living tissue of the tooth). Blood veins, nerves, and connective tissue make up the pulp.
Root canal surgeries are usually conducted throughout a series of sessions to provide patients with more comfort; however, this is dependent on the extent of the tooth's damage. The treatment it's done under local anesthetic, so there's no discomfort.
These are the procedures for restoring a tooth with a root canal
To begin, the doctor injects a local anesthetic into the area to treat. A moderate tranquilizer might be administered to patients that get nervous during dental visits to help them feel calmer.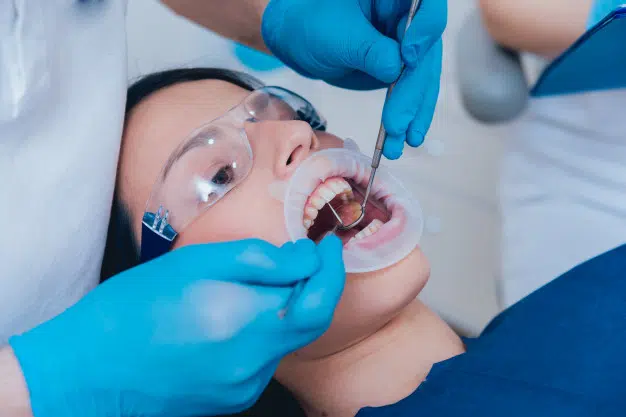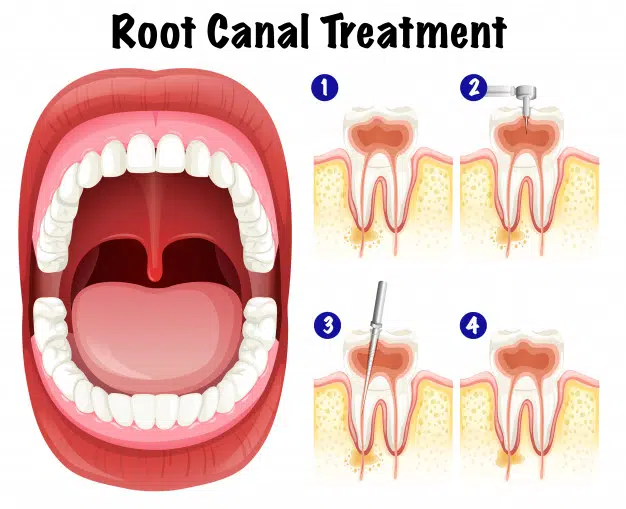 The damaged tissue is removed, and precise equipment is used to clean and widen the pulp chamber and internal root canals.
If the root canal surgery will be done in stages, the dentist will temporarily fill the crown following this step so that the treatment may proceed on the next visit.
The pulp chamber and root canals are then filled with gutta-percha (a thermoplastic substance) and sealed with a specific cement. For further support, a metal rod can be inserted into the root canals.
The crown is restored at the end of the treatment to keep the natural appearance and function of the tooth. In circumstances when the natural crown cannot be healed or the doctor believes the original tooth is at risk of fracturing, a replacement crown can be placed.
Although it may seem difficult, in the hands of a professional, this dental procedure may be accomplished without difficulty, and you will be able to eat your favorite foods without pain in a matter of days.
Some reviews of our Root Canals in Tijuana, Mexico​
"It's been great. I'm not somebody who likes to go to the dentist at all and I was really afraid of the pain. Everything was really gentle, I was taken care of in every way possible. The procedure was done great and I'm happy with the result. Thank you guys for everything. ​"
Is a root canal painful?
One of the most common worries among patients who need this sort of dental work is whether or not they will experience pain during or after the surgery.
Root canal treatments are done under local anesthetic, which means you won't feel any discomfort throughout the process. During the recuperation process, you may have some discomfort or anguish, but it will be minor and may be handled with over-the-counter pain medicines. A root canal does not cause pain; rather, it effectively cures it.
Root canals are common procedures, but they should be conducted by experts in the field to guarantee proper repair and duct filling, which will avoid leakage and future difficulty. You'll discover the latest technology at Dental Solutions Tijuana, as well as the experienced hands of our dentists with years of experience, considerable education, and a long list of successful treatments.
We promise a relaxing and pain-free procedure that will keep your teeth from falling out.
Root canal treatment has a lot of advantages
Root canals save natural teeth from being removed.
It's a good technique to restore the tooth's functionality and appearance.

Infection-related diseases, such as deterioration of the jaw bone, are prevented. As a result, you should avoid additional dental treatments such as bone grafts and sinus lifts.

You won't have to worry about replacing your natural teeth with dental implants, bridges, or dentures if you don't extract them.

Simultaneously, the surrounding teeth will remain in place. You will be able to keep your dental health while still sporting a stunning grin.
To take into account after the procedure
If the dentist has advised performing the procedure in stages, it's crucial to chew carefully while the temporary filling is in place in the dental crown to avoid it dislodging and exposing the inside of the tooth.

For the first few days after the treatment, you may have chewing discomfort and soreness. Pain can be relieved with over-the-counter medications such as ibuprofen.

Your dentist will take x-rays days after the surgery to compare them to those obtained at the start to check that the therapy was effective.

As teeth with root canals are more likely to develop cavities, it's critical to keep up with dental care and oral hygiene.
Root Canals in Tijuana, Mexico
In Tijuana, Mexico, root canals are performed by our expert team of doctors at Dental Solutions using state-of-the-art technology and high-quality materials to provide you with the greatest level of dental treatment at the most affordable price.
We are members of the American Dental Association, and with a lengthy record of pleased patients, we have established ourselves as one of Tijuana's top dental clinics.
When compared to what you would pay in the United States or Canada, visiting Mexico for dental tourism is a good choice if you want to obtain high-quality treatment and the best dental work while saving up to 70% on expenditures.
Contact us right now if you want to learn more about our dental treatments, the cost of root canals, or if you have any questions about traveling to Baja California for a dentistry visit. Our experts will answer all of your questions so you can begin treatment and get your smile back.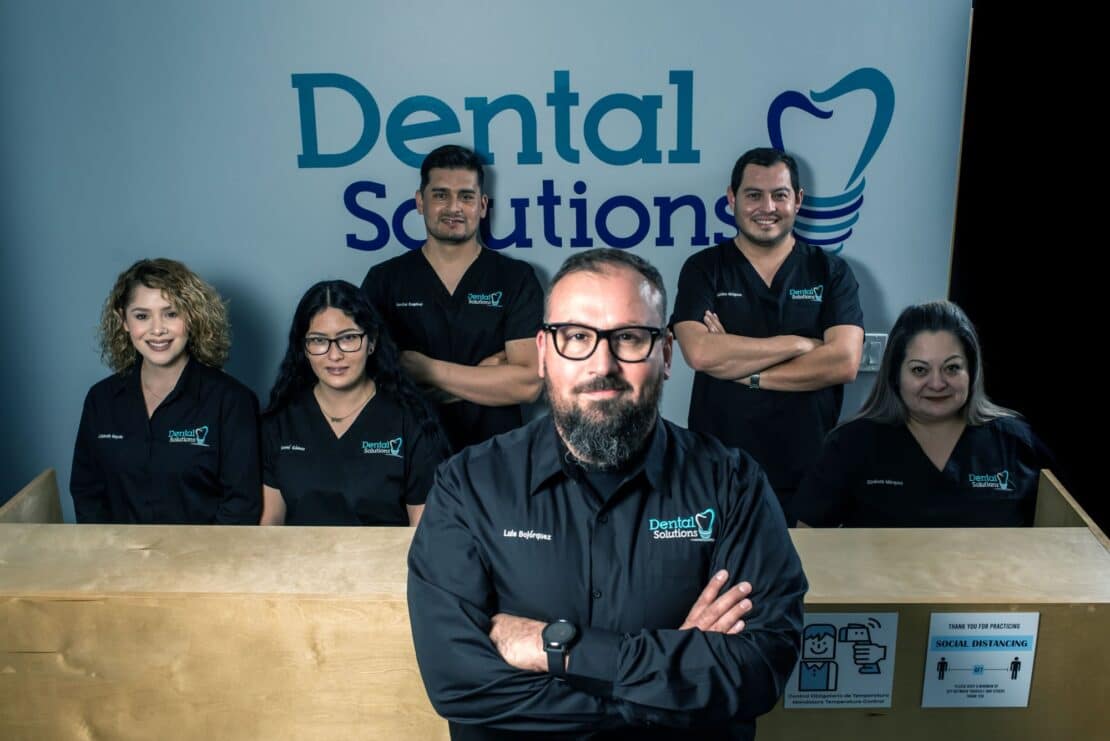 Root Canal / Endodontic Treatment
| | | | | | | | | |
| --- | --- | --- | --- | --- | --- | --- | --- | --- |
| Root Canal / Endodontic | $220 | | | | | | | |
| Post & Build Up | $95 | | | | | | | |
CONTACT US FOR A FREE QUOTE​
Please note that this is not an actual appointment, but a request for one.
We will contact you for a confirmation shortly after. Thank you!