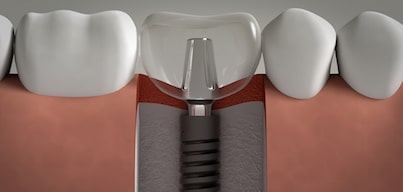 Hello friends, I hope you are very well. Today I want to answer this question that my patients ask me a lot. How do I know if you need dental implants? During consultations, due to the different conditions of their teeth, they are concerned if they need treatment. There are many factors that go into determining that verdict, however today we will help you.
This question is very common in patients who are considering the procedure. Also in patients who do not know if they have the necessary budget to acquire it. Other patients are simply genuinely curious as to whether they actually require implants. So we will analyze different cases to see if it is a treatment that you or a family member may need. It is important as it is a significant investment.
Before starting I want to remind you that we have many articles dedicated to dental treatments and dental hygiene. If you want to learn more about these topics, I recommend you read them. You can also write us down in the comments, suggestions and doubts. We will do our best to answer them in the following articles.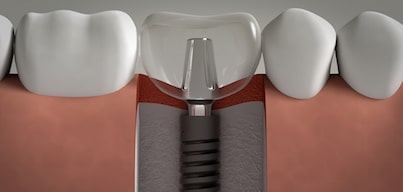 What are dental implants?

Dental implants are a device that replaces missing teeth. They can replace either a single tooth, several or even a complete denture. It consists of a screw that goes in the jaw and a crown, bridge or denture will go on top, as the case may be. The treatment is very modern and straightforward, so it doesn't take a long time to complete. Also thanks to anesthesia it is painless.
Treatment begins with one study, the CT scan. This helps us to know if you need a bone graft for the implants. In order for the jaw to support the implants, it needs enough bone. If so, you can start to place the implants, if not, then the bone graft is needed. This graft delays treatment for 6 months because you must wait for it to heal in the jaw.
To place the implants, a special drill is necessary with a computer that will calculate the exact place to place them. It is very accurate and as we mentioned earlier it is very fast. The procedure only takes a few hours and the patient will leave with a temporary tooth. After approximately 6 months of healing, the patient returns for the permanent crown. This procedure applies equally if a bridge or denture is installed.
It is important to emphasize that during the recovery and healing time the patient must follow all the dentist's instructions. During this time the implants cannot support any type of force or weight. It is important that the patient takes good care of themselves so that the implants do not fail and they can return for their crowns.
Do I need dental implants?
The use of dental implants is not mandatory for all cases. As a general rule, the dentist will always try to save the patient's natural teeth. Only as a last option he will seek to extract and replace them. However, it is not necessary to replace them with implants in all cases.
In many cases with a bridge formed with crowns, a partial or complete denture will suffice. Everything will depend on the budget and the health of the patient. As I said before, in most cases the patient will be satisfied with these treatments. Now, none will be as effective, comfortable, and better than dental implants. Since the comfort and versatility you will not find in other dental treatments. Even less a permanent solution.
When it comes to tooth replacement, dental implants offer a complete and permanent solution for the patient. It also offers versatility for any patient since it can replace one tooth or several. However, it is a treatment that I recommend mostly for patients looking to replace all their teeth. This way you can spend less penny and get more profit.
For this I recommend the All on 4, which consists of 4 implants that support a complete denture. Quality and price in one package, making it the most popular treatment in the clinic. With four implants it gives the patient stability and comfort for the denture. With these implants the installation procedure is less invasive and does not accumulate weight on the jaw.
The enormous advantage is that it is the most modern and effective solution. The downside is the cost, not all patients can afford it in the United States. Then there is the healing period for the final crown. For many patients this can be frustrating to wait, but it is worth it in the end. However, there are alternatives that can help you choose dental implants. Below I will show you how you can find them at a more accessible price.
How to get dental implants at the best price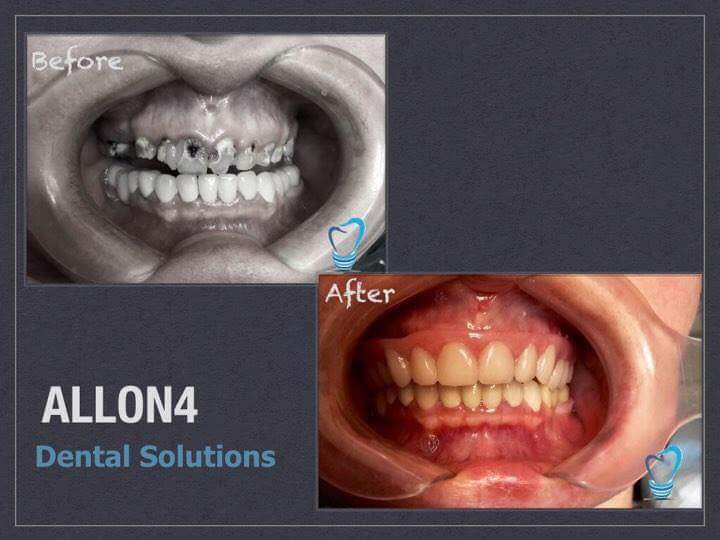 As we have mentioned previously, it is not an inexpensive treatment. In the United States and Canada it can cost a lot of money. Prices that are impossible to pay for a normal person. Also, not all dental insurance is affordable and inexpensive. This is where we can help you since at Dental Solutions Tijuana in Mexico we have the best prices. You can save up to 50% in our clinic.
Not only in dental implants, but also in any dental treatment that you or your family needs. We have professional dentists who studied in the US to offer you the same quality as at home. In addition, our facilities are very modern and our staff very friendly and professional. You will feel at home and you will want to return thanks to our 5-star service.
To make an appointment is very simple, you just have to use the contact form above. Fill in the details and send us a message to receive a quote with the prices you need. Then you coordinate the date of your appointment and that's it. We will help you throughout the process so that you get to the clinic without any problem.
That's all for today, I hope you have learned a lot and liked it. See you next week with a new article. Don't forget to take care of your teeth and write us in the comments to let us know what other topic you would like to learn about. Until next time!