Hello there, welcome to today's topic, which is gingivitis. Many patients come to our office at Dental Solutions Tijuana asking for treatment for this condition. Today we will teach you about the disease, how to avoid it and how we can treat it. If you have any of these symptoms, we suggest booking an appointment right now with us. You will be in very good hands, as we are one of the best dentists in Tijuana.

For starters gingivitis is a gum infection that occurs due to bad dental hygiene. What occurs most of the time is that patients neglect their dental hygiene, leaving food debris stuck between their teeth. That food rots and infects the ums. Over time they manifest symptoms and come to de clinic when most harm is done and worse.
The symptoms are, bleeding when brushing, an intense red colorations on gums, swollen gums, bad breath, to name a few. They can also feel pain at touch and general unconfortable feeling when speaking and eating.
How to treat gingivitis
The treatment for gingivitis depends on its stage. At earlier stages if detected a deep cleaning can solve the problem. Scaling will be also necessary to clean all teeth and gums from all the infection caused by plaque and bacteria. Dentist will follow up with some meds to ensure the patient can heal properly and return their smile back at them.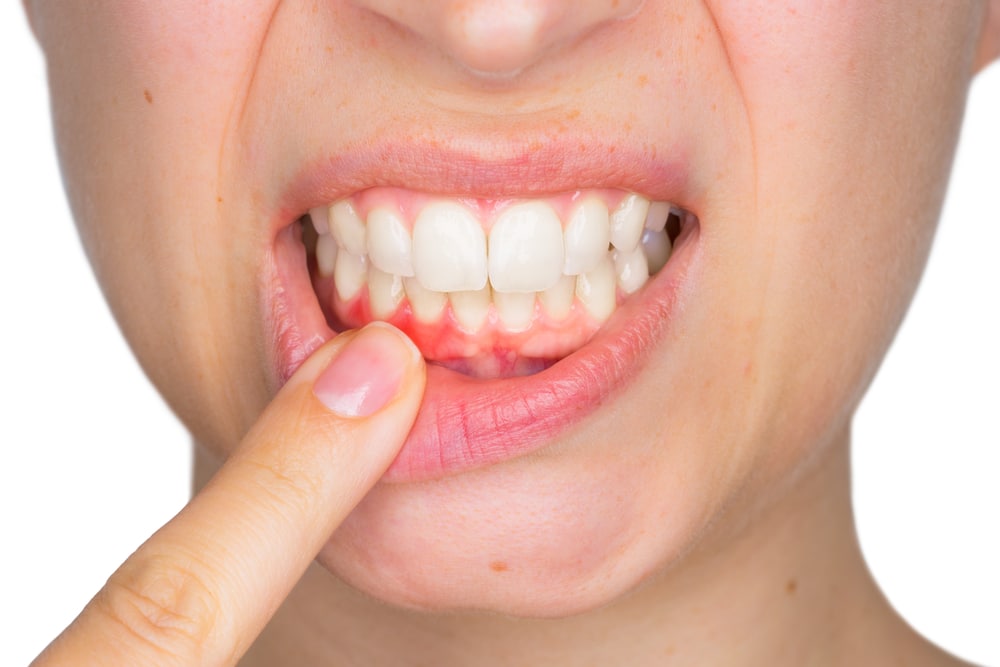 If the problem goes around form a long time then gingivitis evolve into a periodontal disease. This is another beast on its own and can lead to tooth loss. It can affect the jawbone and it can need surgery to treat. This is why it is so important to keep a good dental hygiene, specially using dental floss to clean between the teeth.