Teeth damage, including tooth loss, is far more frequent than you would think, yet failing to receive basic dental care can have serious ramifications for your oral and general health. Crowns are one of the most effective procedures for restoring the functionality of broken teeth while also improving the smile's natural look.
The placement of dental crowns is a simple procedure that requires no surgery if the normal tooth can support the implant; if the crown cannot be placed over the original dental piece, you can choose an implant-supported crown.
What are dental crowns and how do you get them?
Crowns are fixed implants that are put directly on a broken tooth to restore its appearance, masticatory function, and occlusal function. Since the original tooth serves as a support for the prosthesis, it's perfect for repairing chipped, discolored, or significantly damaged teeth.
It is necessary to understand the tooth structure in order to comprehend how crowns work. The crown, neck, and root are the three primary parts of a tooth. The root is the part of the tooth that is placed into the jawbone, whereas the neck is the thin section of the tooth that is normally hidden by the gums, and the crown is the visible area.
When the root becomes inflamed or infected and a root canal treatment is not possible, the piece must be removed and a dental implant placed. Resins can be used to repair the crown if it is the affected region. However, if the damage is sufficiently extensive or deep, a crown may be necessary.
It acts as a cap, covering the injured tooth's structure and restoring its natural look.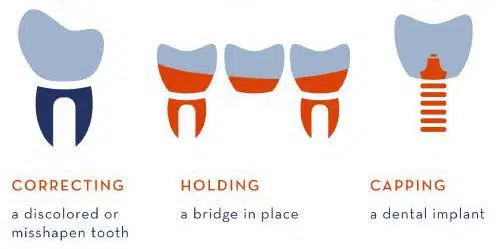 We have a team of general experts and cosmetic dentistry professionals at our Tijuana dental clinic, as well as advanced equipment to provide you with the finest options in quality dental crowns so you may regain your health and look.
Dental crowns benefits to restore damaged teeth
Dental crowns are one of the most effective procedures for restoring chewing and speaking capabilities, as well as aesthetics, to broken teeth. Crowns can be used on front teeth or molars since they are strong and natural-looking. With good maintenance, crowns can last up to 15 to 20 years, depending on the material used.
A typical dental crown does not require surgery, and the tooth's properties are restored immediately. Dental sensitivity can occur after crowns or bridges are placed in some patients; if this is the case, your dentist will prescribe a special toothpaste to help you with the sensitivity.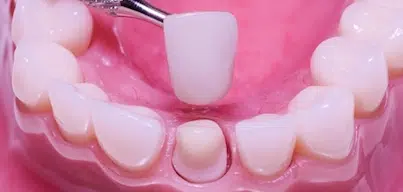 We employ the greatest dental equipment in our dental facility in Tijuana, Baja California, and our team of dentists will provide you with the treatments you need to have a beautiful and functioning smile.
What is the procedure for placing a dental crown?
The dentist will undertake a general oral examination at the initial appointment to assess the type of damage to the tooth and the treatment options available. Since a local anesthetic is used, the process to install a crown on a broken tooth is absolutely painless. Other sorts of sedation are available for people with dental anxiety to help them relax during operations.
To begin, your dentist will cut the portion of the tooth that will be rebuilt with the crown, removing any decay, stains, old fillings, and fissures. The dentist will have to do the appropriate therapy to guarantee that what remains of the tooth is in great shape, depending on the extent of the damage to the dental component.
If the root is significantly injured at this time, the dentist can perform a root canal to relieve discomfort and avoid future problems. A metal pin reinforcement must be implanted if a root canal is performed to offer the tooth strength and stability.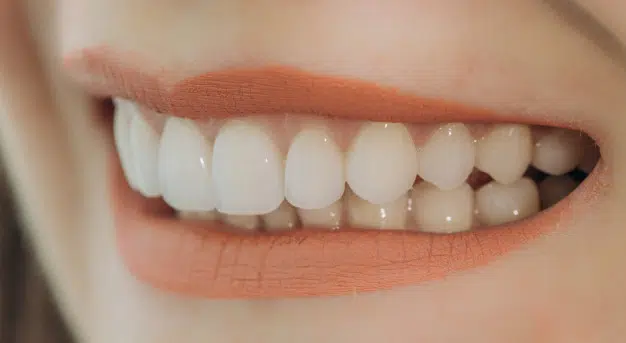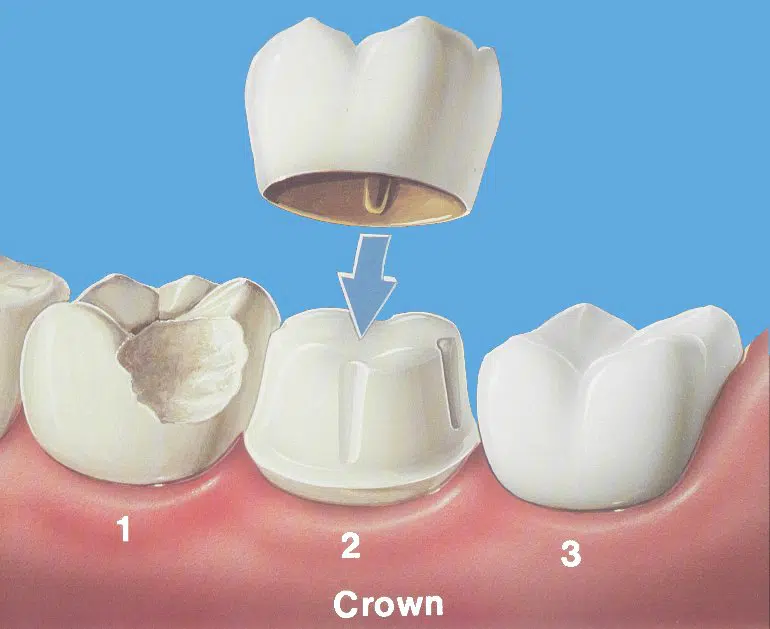 The dentist will next take an imprint of the filed tooth and adjacent teeth, which will be used to create a custom-fit final crown that exactly matches your bite. Then, while the final crown is being made, a temporary acrylic crown is placed. When the new crown is finished, dental cement will be used to bind it to the carved tooth.
When a tooth must be pulled due to extensive decay, an implant-supported crown may be the best option. This treatment requires surgery to secure the dental implant to the jawbone, but the long-term outcomes are excellent. A good density of the patient's jawbone is required for this type of crown; otherwise, a bone transplant or sinus lift would be required.
Some reviews of our Dental implants in Tijuana, Mexico​
"They threat patients with the utmost care and respect. I hope this video will help you make the decission, the staff is great. I do recommend them. "
Katerina, North Carolina
"I'm very pleased with my work. Everyone that I've worked with has been outstading, very professional. I couldn't recommend them any higher."​
Julie
In our Tijuana dental clinic, we employ a variety of materials for dental crowns
Crowns may be created out of a variety of materials. Porcelain fused to metal crowns, zirconium crowns, and all-ceramic crowns are the most common. However, there are additional materials to be aware of. The longevity, strength, and elegance of these crowns set them apart. The choice of material for dental crowns is mostly determined by the patient's preferences.
Ceramic crowns 
When you want the most natural-looking results, an all-porcelain crown is the finest alternative. Ceramic crowns are light and aesthetically pleasing, and they match the color of the surrounding teeth. Because a porcelain crown does not have a metal lining, it is less conductive, therefore the patient will not feel hypersensitivity while eating extremely hot or cold meals. Patients with powerful bites or who grind their teeth should avoid this material since it is less resistant.
Porcelain crowns fused to metal 
Since metal it is a very robust and resistant material, this form of crown is one of the most popular. It's comparable to ceramic crowns, only the porcelain is used to cover a thin metal piece that acts as a strong support. The metal interior provides stability and strength. It has the same feel and appearance as genuine teeth. The use of this material has the benefit of requiring less enamel removal from the dental component.
Crowns made of zirconia
These are the most modern and attractive crowns; they are ideal for front teeth because they have a more natural appearance that matches the natural tooth color. They work similarly to metal fused to porcelain, however instead of metal, zirconia is utilized as an interior support. A zirconia crown is made with CAD-CAM technology and is thinner than any other material. This form of crown is 50% more resistant than PFM crowns, and it's also entirely biocompatible, which means it won't cause dental plaque or germs to grow.
Crown of gold 
They are made of a gold and copper alloy, they are extremely resistant and long-lasting. Because gold is a biocompatible metal, it has no negative impact on the gums, gum tissue, or neighboring teeth. They aren't extensively used right now since alternative materials can provide the same level of resistance without sacrificing the natural beauty.
We can help you restore your smile
Even if it is only for a single missing tooth, if you are eligible for implant operations, you must take extra care of your entire health. Certain medical issues might make surgery more difficult and take longer to recover from. Keep a balanced diet and avoid behaviors such as smoking in the weeks leading up to your appointment. Our dentists will tell you whether you require special care at your initial appointment, and they will give you specific details about it. This will make it easier to have a successful implant procedure.
If you require or have already had a bone transplant, the Dr. will help you and provide precise suggestions for the aftercare that is particular to your situation.
Visit our Tijuana dental clinic
If you are considering a trip to Tijuana for the first time, Dental Solutions can help you and answer all of your questions. Tijuana is a Mexican border town known for dental tourism. Many dental clinics are here, providing high-quality treatments to both national and international patients, particularly those from the United States and Canada.
Why should you go to Dental Solutions in Tijuana, Mexico?
Tijuana is a border town in Baja California, Mexico, famed for its dentistry clinics, which provide high-quality procedures for a fraction of the cost of the United States or Canada. We are glad to welcome dental tourists and make them feel at home because our clinic is only 2 blocks from the border. If you require a dental crown or any other treatment, please contact us right away to make arrangements for future appointments. Get high-quality dental care and begin to experience the benefits of a beautiful smile.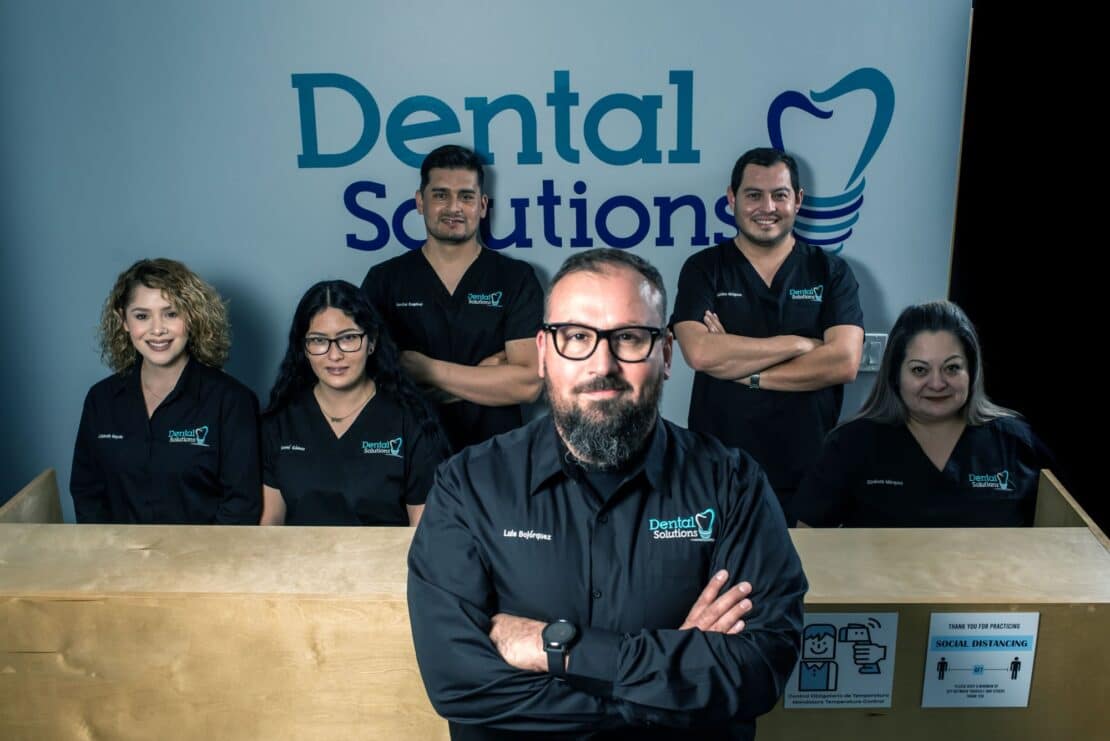 Our experienced staff will welcome you to our clinic in Tijuana, México, to provide you with the greatest care and treatments to restore your smile and solve any issues that are hurting your dental health. If you want to get high-quality dental work while saving money, getting dental crowns in Tijuana is a fantastic choice.
Crowns & Veneers
| | | | | | | | | |
| --- | --- | --- | --- | --- | --- | --- | --- | --- |
| Metal / Porcelain Crown | $180 | | | | | | | |
| Full Porcelain Crown | $450 | | | | | | | |
| Zirconia Crown | $450 | | | | | | | |
| Veneer (Porcelain) | $380 | | | | | | | |
| Bridge | $180 p/tooth | | | | | | | |
CONTACT US FOR A FREE QUOTE​
Please note that this is not an actual appointment, but a request for one.
We will contact you for a confirmation shortly after. Thank you!