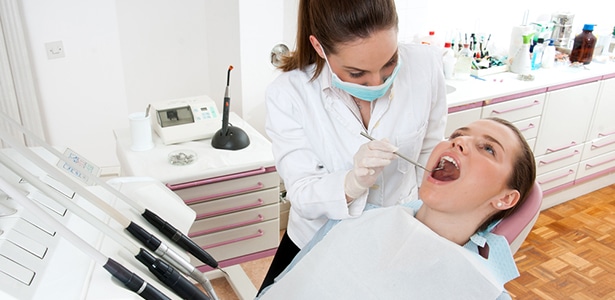 Hello friends, welcome once again to our humble blog. Today we will solve some doubts that come to me by email. Many patients send me photos and messages for consultation. In these consultations they always ask me what dental treatment is best for them. Today I want to collect the most common cases to give you some recommendations about the treatments that you can choose.
Before we start, I want to remind you that you can get dental treatments at a good price at our Dental Solutions Tijuana clinic. We are in Tijuana, Mexico and to make an appointment you can write to us by chat or by the contact form in the button above. You can also call us at the phone number you see above to schedule your appointment.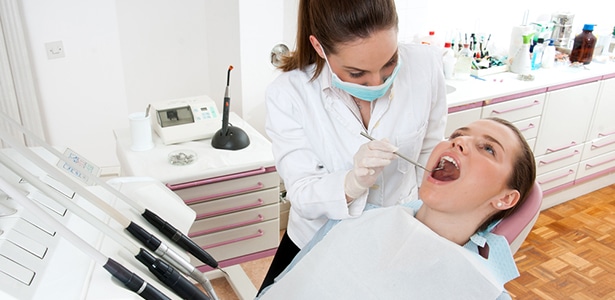 Why make an appointment at Dental Solutions Tijuana?
In our dental clinic you can find any dental treatment at half the price compared to the United States and Canada. This is why many patients cross the border to go to the dentist. It is important that you receive cleaning and cleaning at least 2 times a year to have healthier teeth.
In addition to a good price, the quality is equal to and even better than in the United States. This is because our dentists studied at the best universities in the country. Some even studied in the US and Europe. To learn more about our staff you can click on the link above as well.
Speaking of our staff, they all follow the standards of the American Association of Dentists. Not only this, they are very friendly and polite to make you feel at home. We try very hard to make you feel comfortable and can relax so you can smile again. If communication is a concern for you, we are happy to inform you that our team is bilingual. You will be in the good hands of professionals who speak English and Spanish.
Which dental treatment is right for me?
Now let's start with the topic of today's article. I will divide the dental treatment depending on the condition of your teeth. In this way it will be easier to locate it depending on what condition you feel identified with. If you have any questions or suggestions, do not hesitate to leave us a comment below. We love knowing what our readers think and how we can improve and help them.
My teeth are very yellow

This is one of the queries that I get the most. Many patients do not know if their teeth can return to white. To give you a short and simple answer, a teeth whitening will be enough to leave your teeth like new. However, if your teeth are in very bad condition, it will be better to evaluate the case. Our consultations are FREE at the clinic.
If your teeth are in a very bad state, it will be a question of whether they need to be extracted or not. If not, then you should opt for crowns or veneers. If your teeth no longer have salvation then extracting them will be the best for your dental health. Later you can opt for a complete or partial denture or dental implants. We will talk more about this below.
What dental treatment works for my chipped teeth
This is a very common case in patients who come to the clinic. Accidents happen and unfortunately they can ruin our smile. A chipped or broken one is very easy to fix. In case the breakage is minimal, a filling can give your teeth new life. If the damage is already much greater then veneres is the option that will favor you the most.
But if the tooth is too broken, it is best to go for dental crowns. The dentist will always make it a priority to preserve all the patient's natural teeth. Extracting them is only an option when the tooth is no longer safe or compromises the health of the patient. I always recommend talking to your dentist to evaluate all possible options.
For these treatments I advise to go for porcelain. It is a material that closely resembles natural teeth in aesthetics and function. Nobody will be able to tell that you have a fix in your teeth or some difference. In case you want the best possible material, then I recommend zirconia. This material is the most resistant and its finish also looks very good, your smile will look beautiful.
I am missing a lot of teeth, do I need dental implants?
Now, most of your teeth are missing. This can cause a lot of stress and anxiety for patients as their smile doesn't look good at all. If few teeth are missing, at least a bridge or partial denture can restore the smile. But if many teeth are missing, the options are different. The first thing I want to tell you is that you do not despair since everything has a solution.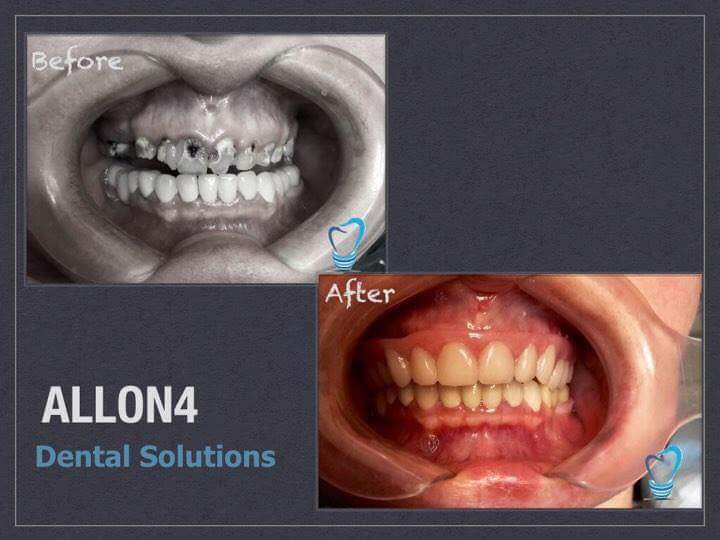 The most economical option is to extract the few remaining teeth and go for dentures. You can choose acrylic or porcelain, whichever option is most comfortable for you. However, if you have the necessary budget, the best option will always be dental implants. There are two treatments that I recommend, the snap on denture and the All on 4.
The first is about two implants that will hold a removable denture. This denture remains fixed on the implants but can be removed and inserted. This does not give you the stability and permanence that some patients would like, but it works. If you have more budget then the All on 4 is perfect for you.
The All on 4 consists of four implants that will support a permanent denture. This will be fixed and looks like natural teeth. It is the most popular dental treatment in our clinic as it offers a permanent solution to tooth loss. I really can't get enough of recommending it to all of our patients since you get quality and price in one package.
This is it for today guys. I hope you enjoyed it and it has helped you decide which dental treatment to choose. Remember that you can get a good price at Dental Solutions Tijuana and see you next week. In the meantime you can read our other articles on dental topics on our blog.