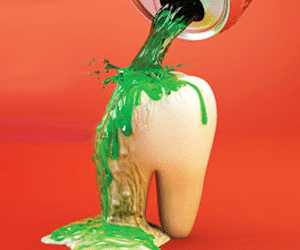 Hello! Hope you are having a good day! If you haven't eaten and are thinking about your next meal I want you to consider it at least twice. It can be the worst decision of your life. Well, maybe no your life but it can be the worst for your teeth. That is why today I want to list the worsts foods for your teeth. Food that wears down your teeth and stain them really badly.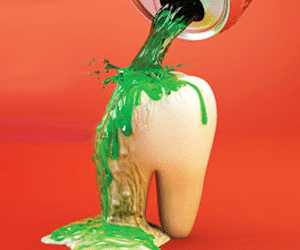 We can start with a give, sugar. So sweet, so delicious and yet really destructive for your teeth. Sugar is a bad treat for your teeth because it wears down the enamel, creating a perfect place for bacteria. The result is cavities that will destroy your teeth. So avoid sodas, candies and anything with sugar really in excess.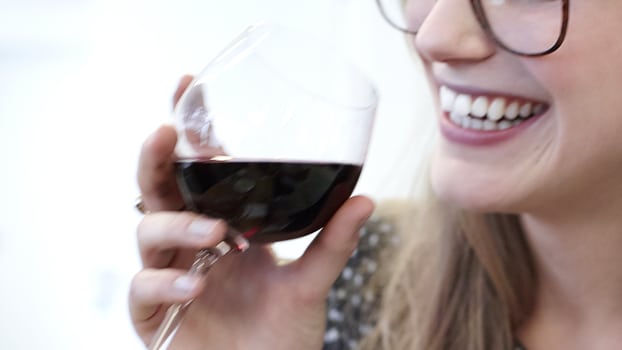 Another bad company for your teeth is artificial colorant in food. Think on soft drinks, some candies and snacks such as chips. Yellow colorant number 5 especially is the worst of al. It can stain your smile and disappear the color of your teeth. If you are eating too much of these, tone it down and try to drink more water and eat more vegetables and fruits.
Beating the worst foods
 As said above, trying to balance your diet is the best course of action for your teeth. Eating a little bit of everything can help your teeth gain all the nutrients necessary for a healthier smile. Beside this, practice a nice dental hygiene routine  to maintain the good health for your teeth. But you cannot do all alone, you need the hel from a dentist so your smile shine on perfectly.
That is where we come in, Dental Solutions Tijuana, with the best deals in dental treatment in Mexico. You can get a consultation for FREE and get amazing prices in dental services such as cleaning, root canal, dental crowns and more!