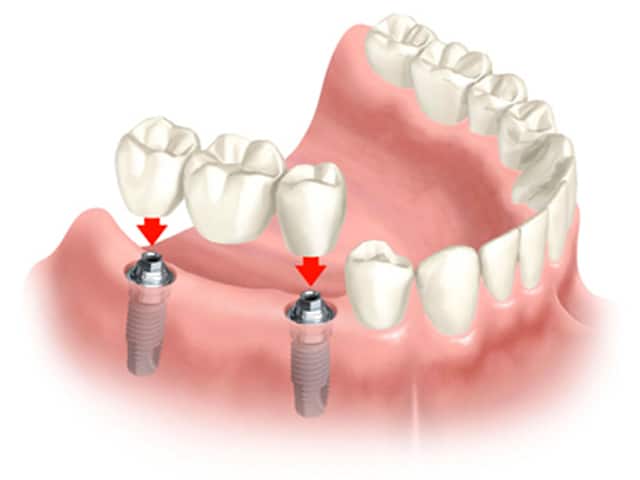 Dental implants are one of our most requested treatments. No wonder is that popular, they are versatile and cost efficient. They can replace from a single tooth to a complete denture. They can revive a smile and give new life to a patient self-esteem. There is a boom regarding implants in Mexico, Tijuana is no stranger to this.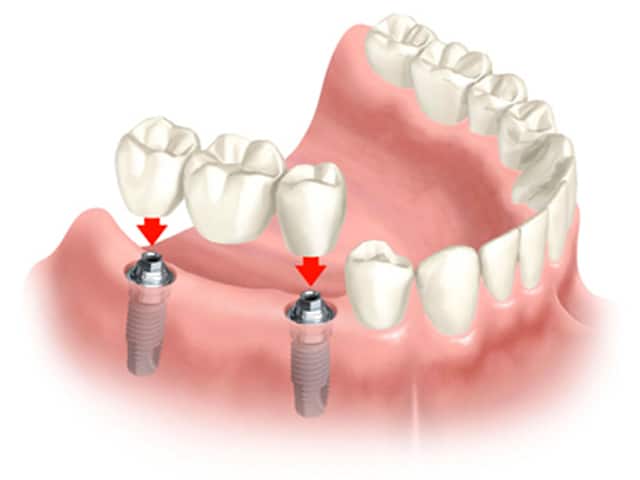 This is due to the costs of this awesome treatment. They can cost 50% of its price in the United State and Canada. If you wish to get this sooner than later, consider booking an appointment with us. It is really simple, just our contact form on our website or call us to make an appointment, receive prices and more. We even have implantologist studied and formed in the US. You get the same quality for half the price,
Many forms of dental implants
You can get dental implants for a single tooth or a complete denture as we said before. For a complete denture I suggest the allon4. It consists of 4 implants and a porcelain denture. It is available at our clinic at Dental Solutions Tijuana. Send us a message to receive a FREE quote.
How do implants work?
It consists of a screw which is installed into the jawbone. After 6 months of healing the implants its connected to an abutment and crown. During the healing period the patient uses a temporary tooth to fill the gap. If we are talking about dentures, then a temporary denture will be necessary before the permanent.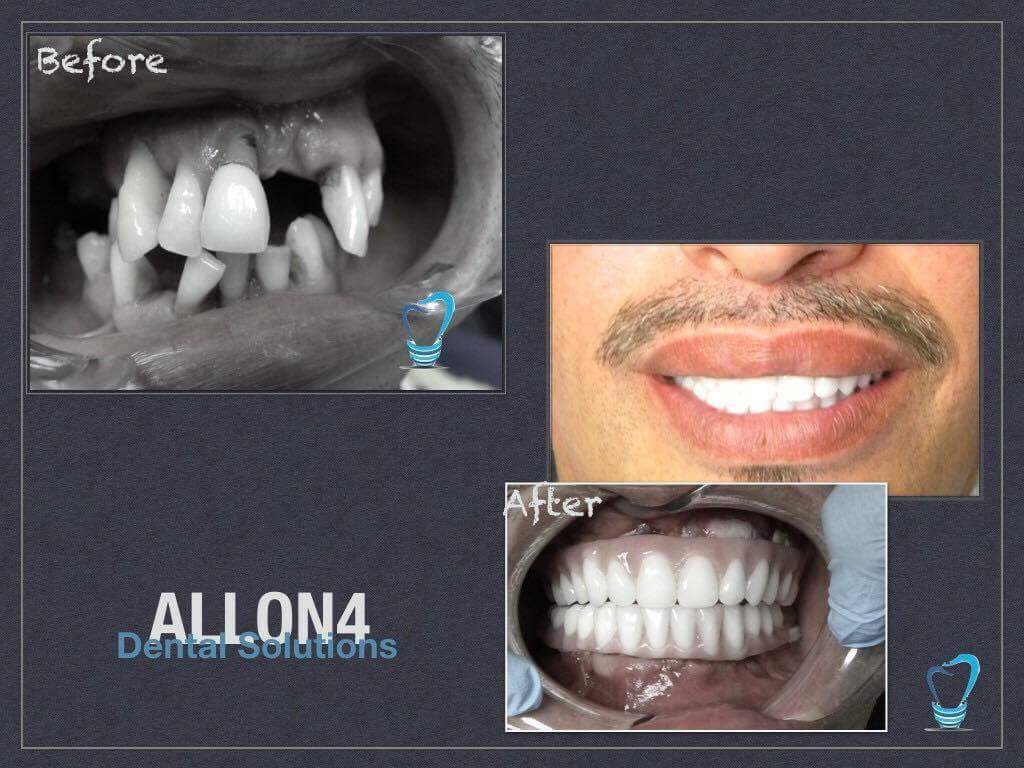 During the healing period it is mandatory to follow the instructions of the implantologist. You have to follow every recommendation like hygiene and diet. The implants in this stage cannot support any weight or strength. To complete the treatment you have to be patient.